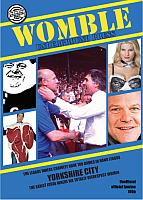 Write On!
(New project - beginning in 2011) Write on! is AFC Wimbledon's project designed to promote the benefits of literacy with young adults.
The project begins with a day at Kingsmeadow exploring the importance of the written word in the world of football. From the matchday programme to players contracts, from press reports to supporter's websites, participants will have the opportunity to quiz those responsible for representing the club through the written word and to see just how the written word can affect the perception of club and players with the wider public.
At the conclusion of the day the participants will be set the task of writing, designing and producing their own fanzine based on a sporting theme. The project will be completed over a number of weeks at school and AFC Wimbledon then undertake to finance the production of the finished magazine.
Having organized and overseen the production of their own magazine, participants will then have the opportunity to sell their own work to an appreciative Wimbledon matchday crowd, raising money for a charity of their choice.